Friends of Kalimna Park acknowledge that Kalimna Park is Djaara country and we pay our respects to Djaara Elders past, present and emerging.
KALIMNA PARK is a bushland reserve on the north eastern outskirts of Castlemaine comprising 175 ha.
This is Dja Dja Wurrung Country. Kalimna Park is on a direct pathway connecting Leanganook (Mount Alexander) and Lalgambook (Mount Franklin), both mounts being of significant ceremonial and spiritual importance to the Dja Dja Wurrung people. When you travel through the valleys and large hills of the area a clear view is obstructed so Kalimna Point needs to be climbed to gain a sense of direction.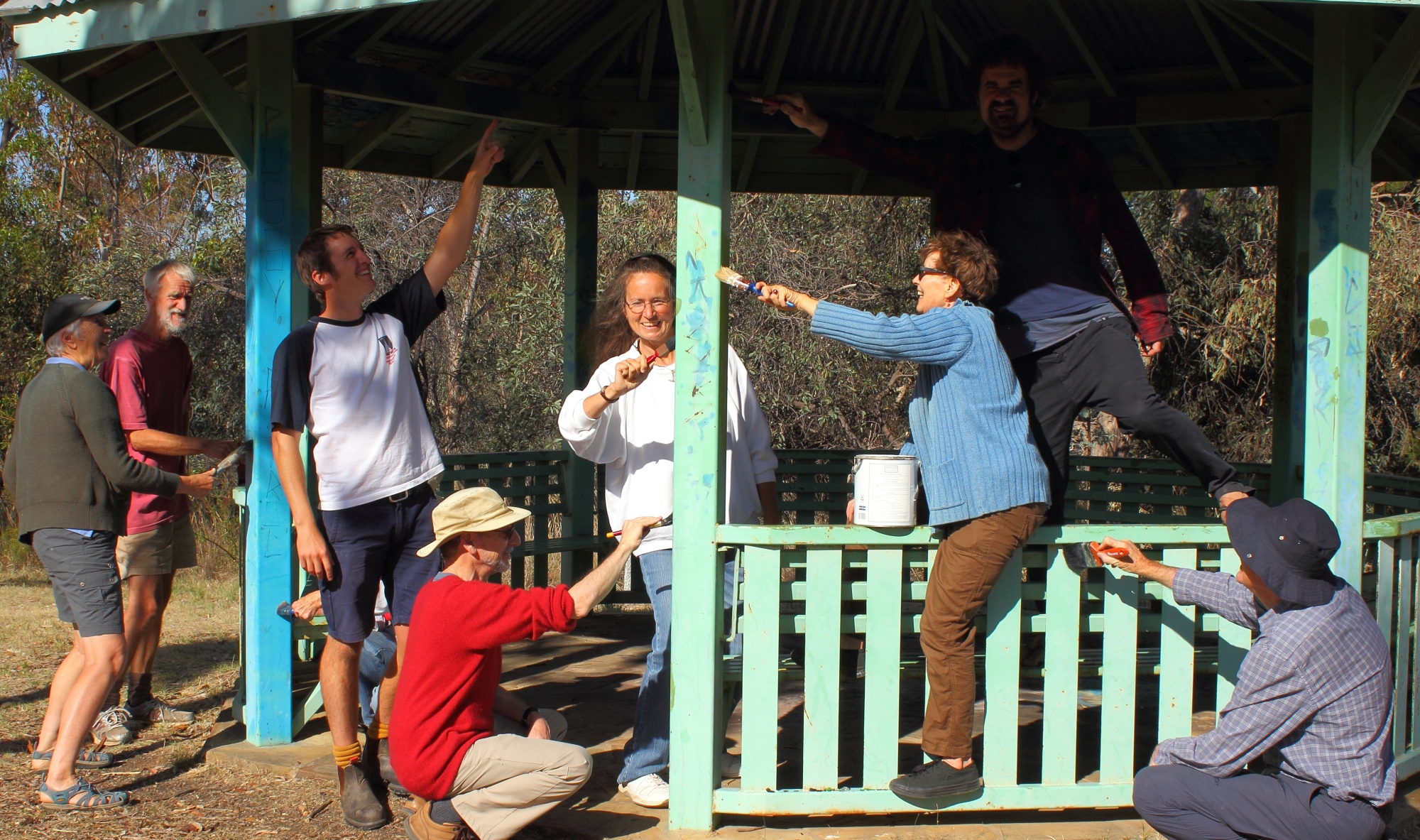 Kalimna Point can also serve as a lookout for the local clan (Liarga Balug) and to signal neighbouring clans with smoke. During the gold rush the area was almost totally denuded and the ground turned over. In time, coppice regrowth has produced a box-ironbark woodland with a characteristic ecosystem of plants, birds and less visible wildlife. Over 28 species of orchids and rare plants have been identified. Kalimna Park is now a part of the Castlemaine Diggings National Heritage Park (CDNHP) created in 2002.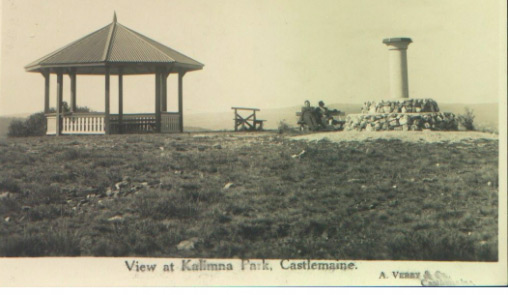 Kalimna Point is close to the town and from the early days was a destination for residents to visit as it allowed good views of the district. Between 1903 and the late 1920s the community planted a mix of European and Australian trees around the point and set up benches, a rotunda and a direction finder. Remnants of these avenue plantings and paths still exist.
Karrook Bushland Reserve
Twenty years ago the Friends rallied the community to raise funds to purchase this 25 ha block at the northern end of the park. The block contains the grave of the unknown miner dating back to the gold rush (circa 1850s). The reserve, now part of the CDNHP, contains mature ironbarks over 200 years old.
Eltham Copper Butterfly
Castlemaine is one of only 3 locations of this threatened species. In spring the Notoncus ants escort the larvae from the nest at the base of the Sweet Bursaria plant up on to the plant to feed during the evening. The butterflies hatch in early summer.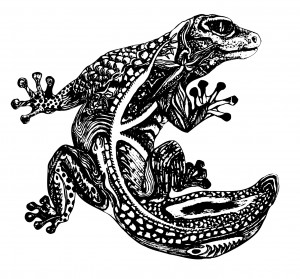 Friends of Kalimna Park began in 1971 and have been involved in revegetation, weed clearing, walks and enjoyment of the Park. We defend and promote its biodiversity values. New members are always welcome.